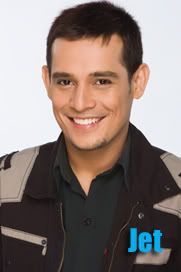 Jet is the 16th Scholar to enter the PDA season II. He is the replacement of Ma. Consuelo Osorio, who backed out due to personal reasons. Jet (a.k.a. The Videojock) received 51.70 percent of the votes, making him the top choice compared to Hera "Banig" Redoblado of Davao (The Fighting Davaoeño), Catherine "Poy" Palma (The Obedient Daughter), and Lambert Reyes of Bulacan (The Singing Engineer). Lambert received 20.16 percent of the votes, Poy received 17.46 percent while Banig had the lowest percentage (10.68).
Brief biography: 
Nickname: Jet
Name: Ranjit Singh
Age: 26
Birthday: November 4
Place of Origin: Rizal, Bicol
Favorite Singer/Band/Perfomer: Gary Valenciano
The second season of ABS-CBN's Pinoy Dream Academy will formally began last June 14, 2008 with Nikki Gil as the main host of this season, while Toni Gonzaga is the Saturday Gala Night host. Billy Crawford joins this season as the host of the late afternoon edition Pinoy Dream Academy Über-ture.
Picture/Photo: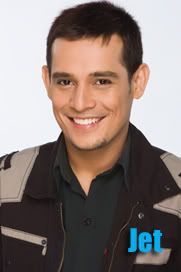 PDA 2: Who do you think will be the 'Grand Star Dreamer'?
Laarni Losala (42%, 1,125 Votes)
Jay 'Bugoy' Bogayan (18%, 483 Votes)
Liezel 'Zel' Garcia (13%, 338 Votes)
Van Pojas (10%, 271 Votes)
Iñaki Ting (5%, 139 Votes)
Hansen 'Sen' Nichols (3%, 83 Votes)
Bunny Malunda (3%, 77 Votes)
Cris Pastor (2%, 53 Votes)
Miguel Mendoza (2%, 44 Votes)
Apple Abarquez (1%, 28 Votes)
Beatriz 'Bea' Muñoz (1%, 17 Votes)
Christian Alvear (0%, 3 Votes)
Total Voters: 2,660
Loading ...