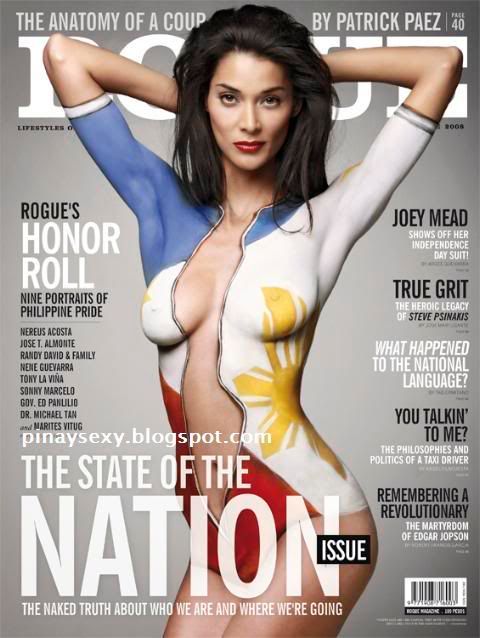 It's cool to look at the Philippine Flag painted on Joey Mead's sexy nude body for June 2008 Rogue Magazine's cover page and a full page inside the magazine wearing a painted Philippine flag as underwear but the National Historical Institute said that it violated the flag code of the Philippines. They wanted to ban the issue in all stores.
"…the cover was to pay homage to the colors of the nation in an original, clever and modern way… we hope to pique the interest of a new generation and raise the question of what it means to e a Filipino in this day and age." – Rogue Magazine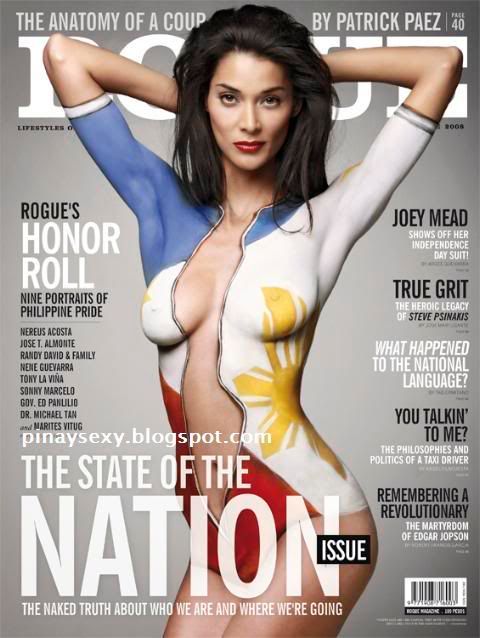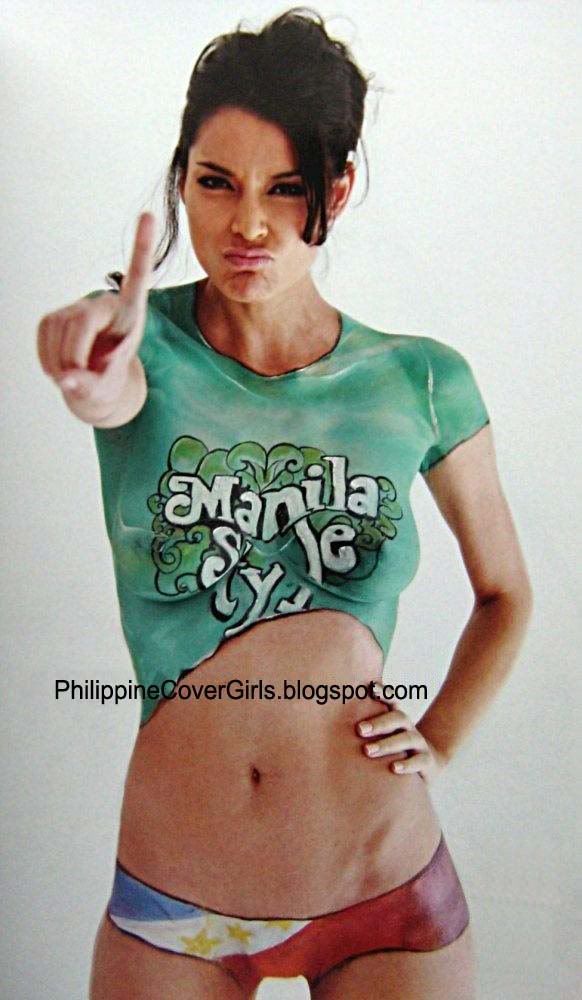 Joey Mead was an Australian T.V. personality born in the Philippines to a white Australian father of Scottish or Irish descent and a Filipina mother, that make the reason why she speaks rhotic Australian English accent. When she was 6, she and her parents settled Adelaide, capital city of South Australia, her father's hometown and where she grew up.
She auditioned for Channel [V] International in Hong Kong as a video jockey and T.V. host in 1997. She visits Philippines more frequently as it is her mother's country that she became more popular there and she can speak basic Tagalog (Philippines' national language) and understands pure Tagalog. Her popularity as a T.V. host for Channel [V] ended in early 2000 when she chose to live with her Korean American boyfriend Richard Lee. After a year, she migrated to the Philippines where she continues her studies. In 2004, she settled United States again, in San Francisco, California.